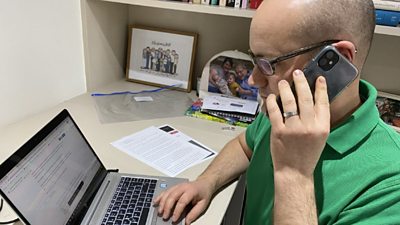 BBC Radio 4 Money Box reporter Dan Whitworth was phoned by a fraudster and managed to record the call.
The National Crime Agency says there's been "an explosion" in this type of impersonation fraud – when criminals spoof phone numbers to make it look like they're calling from genuine government departments or banks for example.
There's much more about this story in an online article here.
You can hear more on BBC Radio 4's Money Box programme on Saturday at 12:00 or by listening again here shortly after broadcast.