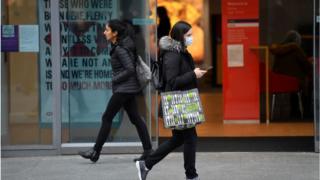 The UK's inflation rate rose to 0.6% in June as the coronavirus lockdown began to ease.
The Consumer Prices Index (CPI) picked up slightly from 0.5% in May, the Office for National Statistics (ONS) said.
Food and alcohol prices fell, but prices for clothing and games rose, the ONS said.
Despite the slight increase in the rate, inflation remains below the Bank of England's 2% target.
Clothing and footwear prices fell 3.1% amid heavy discounting.